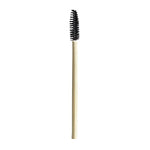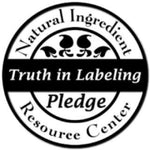 Sustainable Bamboo Disposable Mascara Wand
Enhance your look and our planets health with our eco-friendly mascara wand, featuring a sustainable bamboo handle and saying goodbye to single-use plastic.
Introducing our eco-friendly mascara wand made from sustainable bamboo handle! Say goodbye to single-use plastic and hello to a more environmentally conscious alternative. Our disposable mascara wand not only delivers the perfect application every time, but it also helps you reduce your carbon footprint without sacrificing quality. The smooth texture of the bamboo handle ensures comfortable grip while applying your favorite mascara product with ease. Join us in making a positive impact on our planet by choosing our Sustainable Bamboo Disposable Mascara Wand for your daily beauty routine!
Our eco friendly mascara wand is made with a sustainable bamboo handle, reducing the need for singleuse plastic
Using our sustainable bamboo disposable mascara wand helps to minimize your environmental impact while still achieving flawless lashes
The natural properties of bamboo make it an ideal material for beauty tools, giving you a high quality and durable product that's also environmentally conscious
By choosing our sustainable mascara wand, you're supporting ethical practices and contributing to a more sustainable future for the planet
You are concerned about the environment and the continued use of single-use plastic. But the reality is that you can't reuse the wand on your mascara for clients.
The solution is an eco-friendly mascara wand with a sustainable bamboo handle fantastic for clients and travel. So much better than throwing yet more plastic into the bin after use, and as we already know every little bit of your effort helps.
If everyone cared as much as you, the world would be in a better place. 
Set of 10 
Australian owned, Makeup Weapons' brushes are the magic make-up weapons that belong in your beauty kit. Only the best materials have been used by artisans to 100% hand-craft these must-have beauty brushes including the highest grade, durable synthetic hair, sustainable bamboo and strong copper ferrule instead of the industry standard of aluminum. It can take 30 to 50 skilled artisans to create one complete set of Makeup Weapons brushes – whilst this is a much longer process than being machine made it ensures a premium hand-crafted product.