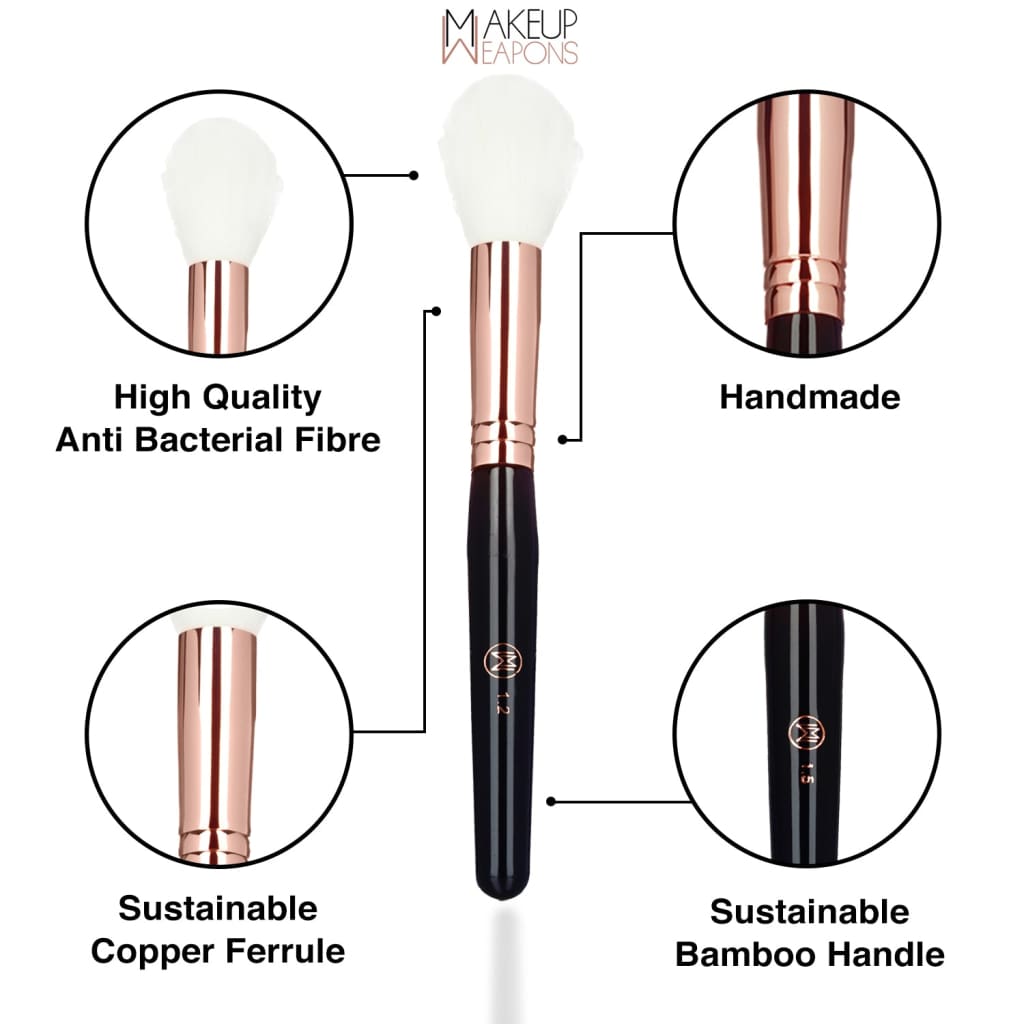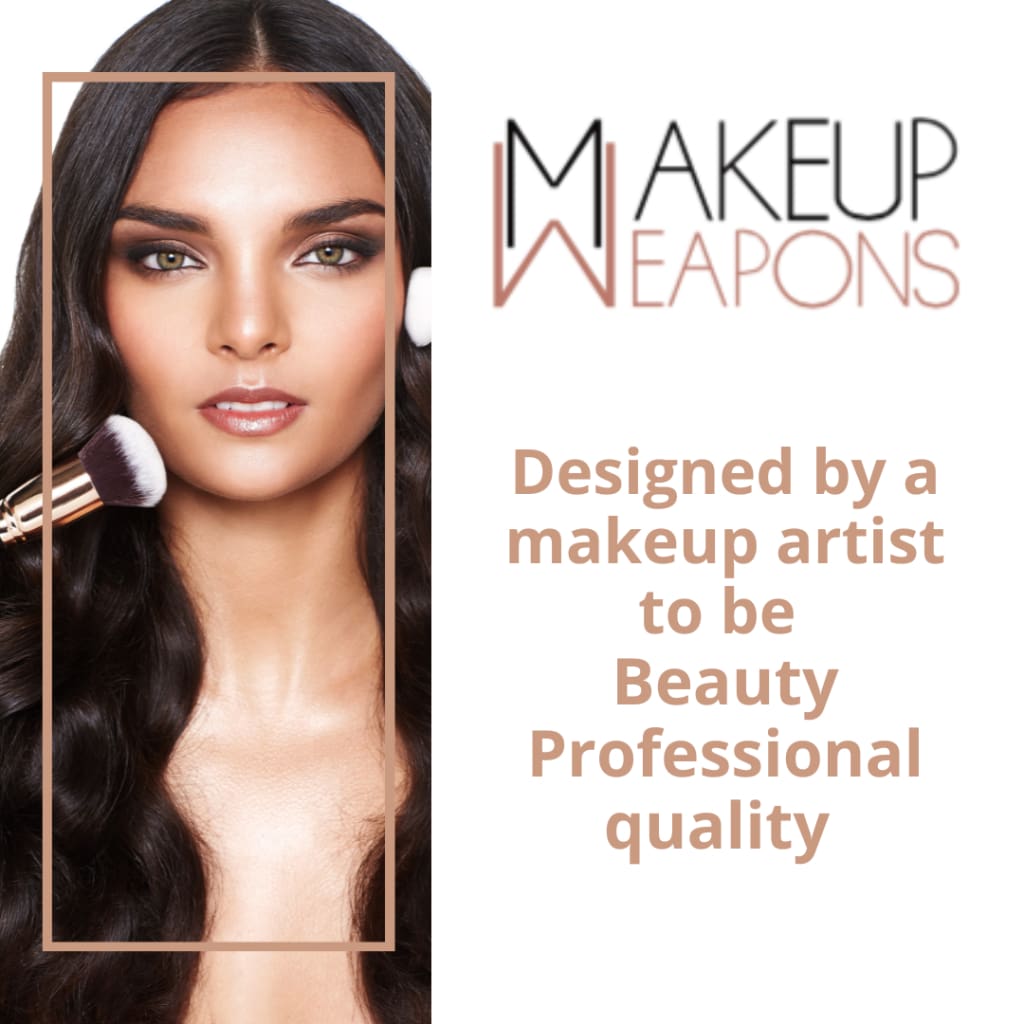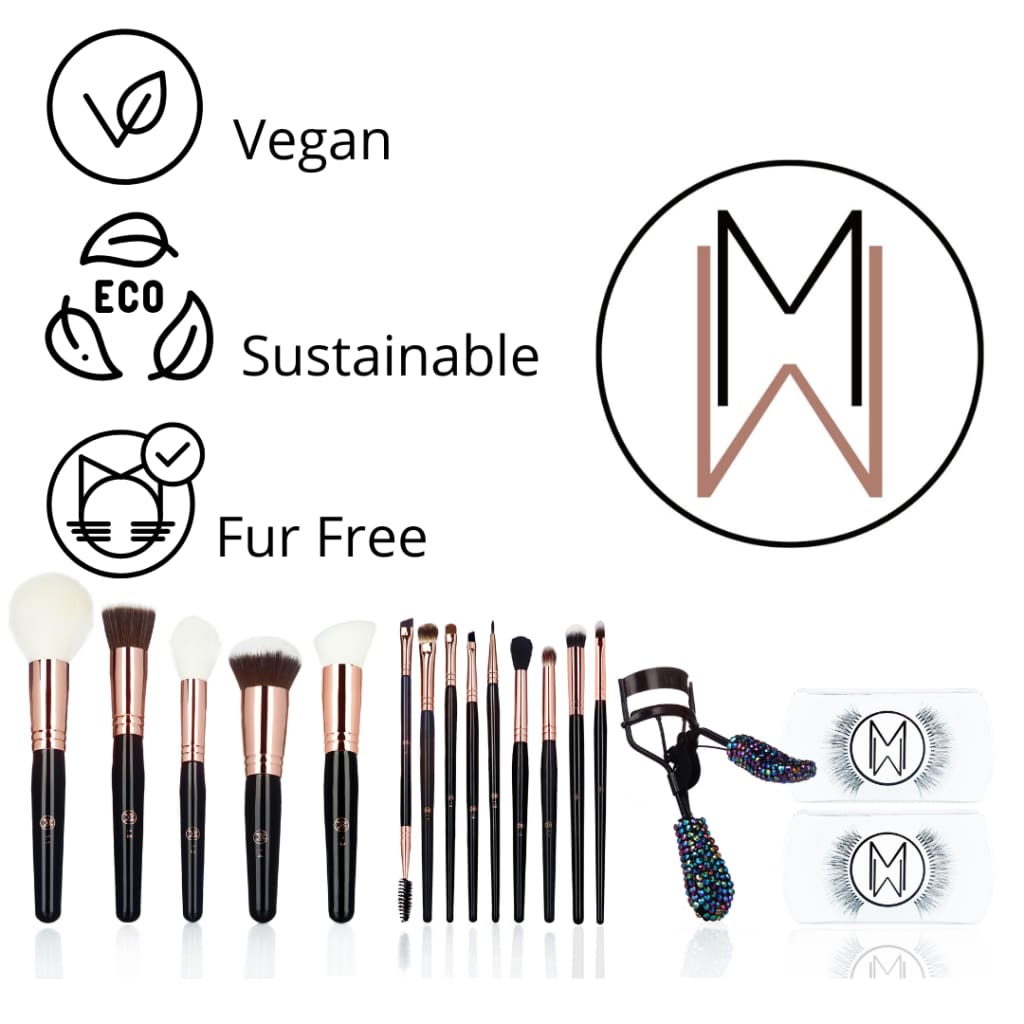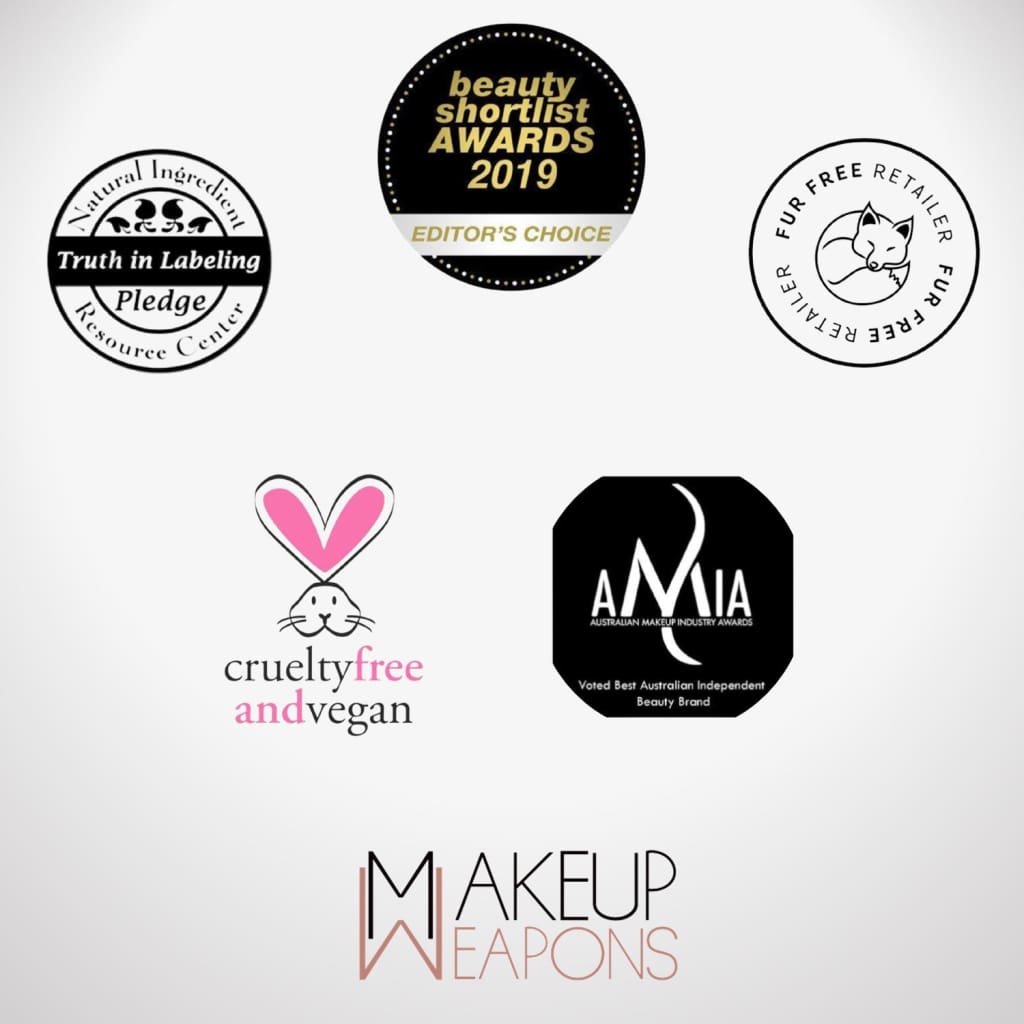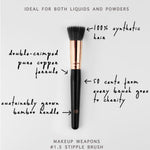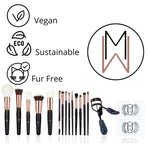 1.2 Small Tapered Powder Vegan Beauty Professional Makeup Brush
Unleash your inner artist with precision and finesse, thanks to the Small Tapered Powder Professional Makeup Brush
Introducing our Small Tapered Powder Professional Makeup Brush, the ultimate tool for perfecting your makeup routine! With its precisely tapered bristles, this brush is ideal for contouring and highlighting specific areas of your face with powder products. Whether you're dusting on a hint of bronzer or applying finishing powder to set your foundation, this high-quality Powder Brush delivers flawless, streak-free coverage every time. Its compact size makes it easy to toss into your makeup bag or take with you on the go, so you can achieve a polished look wherever life takes you. Invest in the best possible application experience and upgrade to our Small Tapered Powder Professional Makeup Brush today!
Achieve a flawless finish with precision using the Small Tapered Powder Brush
The soft bristles of this professional grade Powder Brush ensure even application for a natural-looking glow
Its compact size makes it perfect for on. the go touchups, while also being easy to store in your makeup bag or kit
Made from high-quality materials, this Makeup Brush is durable and long-lasting, providing excellent value for money
Use The 1.2 Small Tapered Powder Brush And Experience The Power Of Powder
You want the perfect powder brush to provide just the softest dust of powder. The 1.2 Small Tapered Powder brush is Ideal for all applications of all powders. 
Designed by a professional makeup artist to be just the right size and shape. Easy to use multi functionally 1.2 Small Powder Brush Can Be Used For Blush, Bronzer, and Setting Powders. 
Easy to use multi-functionally.
Whether you make your living doing makeup as a Makeup Artist or you're just makeup-obsessed, you know the right makeup brushes can make ALL the difference. 
One of our most popular award-winning products 2019 Beauty Shortlist Awards and 2020 Australian Enterprise Awards for Best Makeup Brush also named 2022 and 2023 Best Australian Makeup Brushes
Accredited Cruelty-free - No animal was harmed in the making of this product
Accredited Vegan - No animal was harmed in the making of this product.
Brush Up on Synthetic Makeup Brushes
You already know that being kind to animals is as easy as choosing cosmetics made by companies that don't test on animals. But wait before you dust on that bronzer, take a good look at your makeup brush. Chances are that it's made from animal fur, and if you wouldn't wear fur, you definitely don't want to use it to apply your cruelty-free cosmetics!
Australian owned, Makeup Weapons' brushes are the magic make-up weapons that belong in your beauty kit. Only the best materials have been used by artisans to 100% hand-craft these must-have beauty brushes including the highest grade, durable synthetic hair, sustainable bamboo and strong copper ferrule instead of the industry standard of aluminum. It can take 30 to 50 skilled artisans to create one complete set of Makeup Weapons brushes – whilst this is a much longer process than being machine made it ensures a premium hand-crafted product.
Brush
Bought this one because I love the large one so much and it didn't disappoint
Thank you this is a favourite with a lot of makeup artists as well Sherix
Love all these brushes
this is my absolute favourite I use it for several different applications and always get comments on how soft it is on the skin
Thank you, this is a great brush isn't it so versatile Sheri