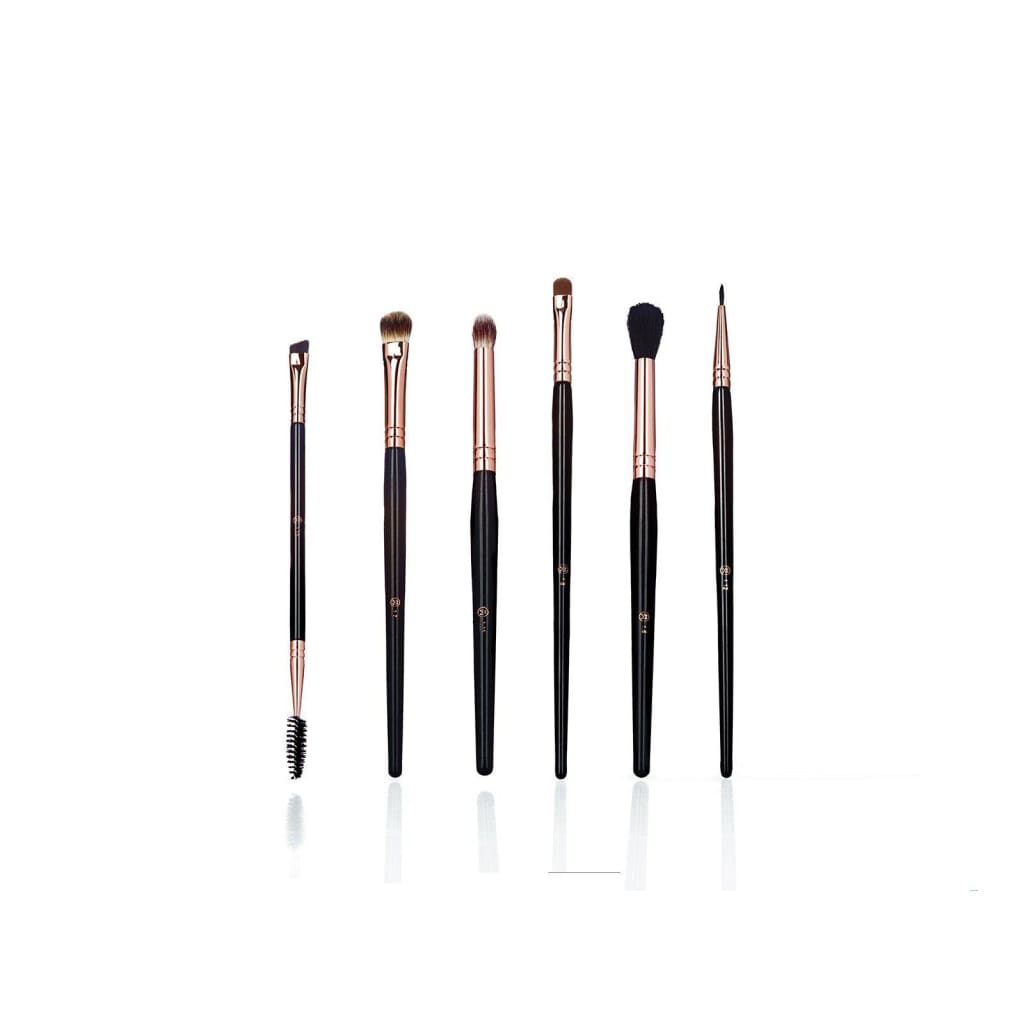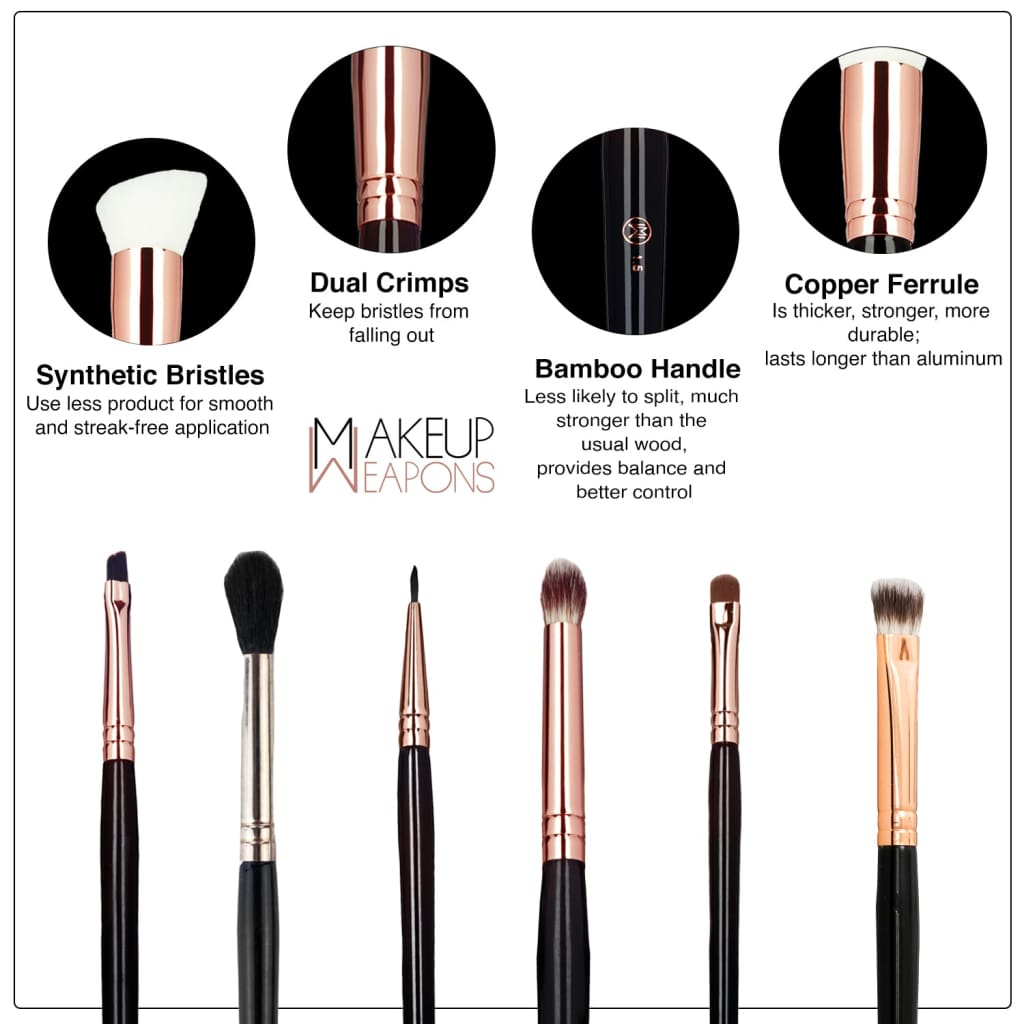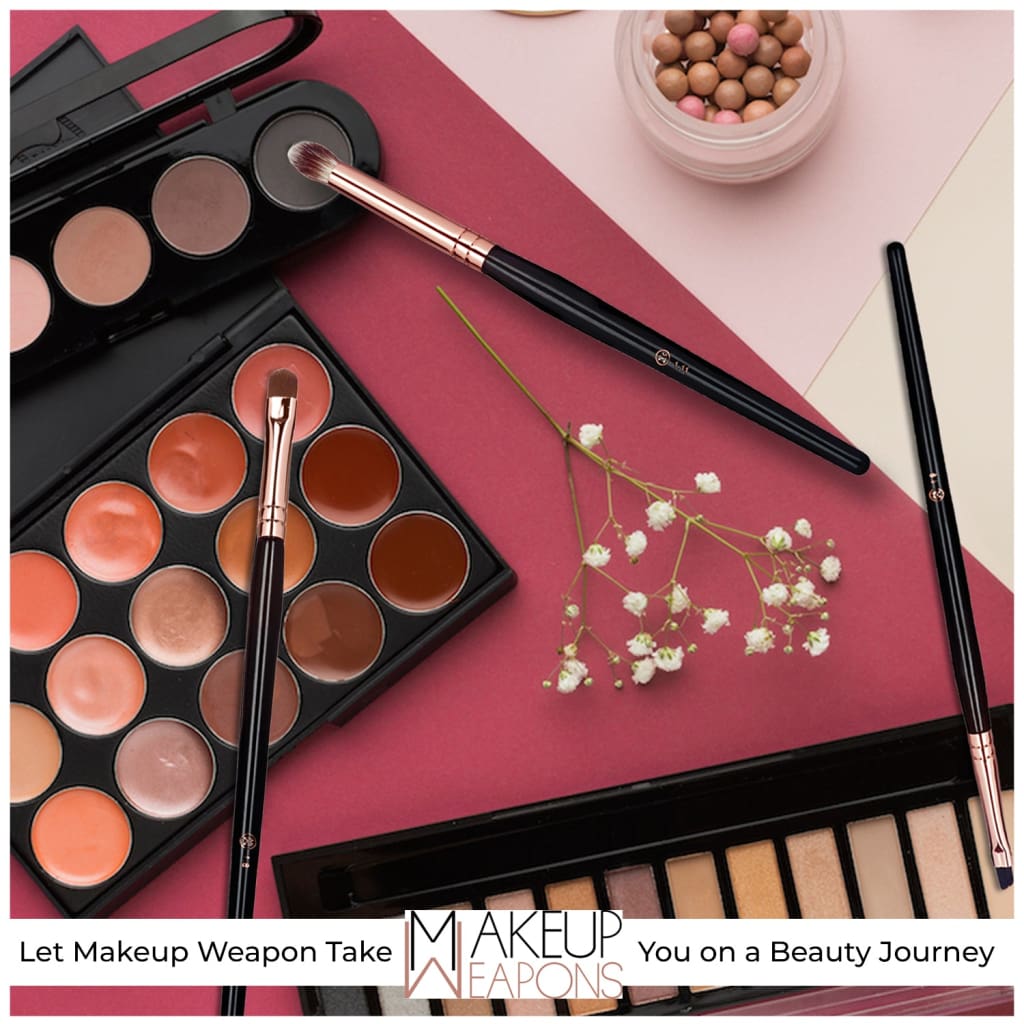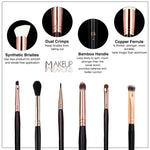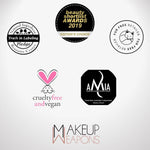 Professional Makeup Brush Eye Set
Enhance your eye game with our Professional Makeup Brush Eye Set - where cruelty-free meets flawless application
Indulge in the art of makeup application with our Professional Makeup Brush Eye Set. Made of synthetic bristles, this fabulous set includes all the essential tools for a flawless eye look that you desire. Each brush is designed to enhance your natural beauty and crafted exceptionally to cater even for the most intricate details such as crease lines or winged eyeliner. Not only are these brushes cruelty-free, but they also provide superior quality when it comes to blending shades seamlessly on your lids without any streaking or unevenness. Let us elevate your eye game with our versatile and chic eye brush set!
Achieve flawless eye makeup looks with our professional grade makeup brush set
Our brushes are made from cruelty free synthetic bristles, ensuring ethical beauty practices
The soft and durable bristles of our eye brush set allow for precise application and blending
Investing in high quality makeup brushes can save you time and money by extending the life of your products
There is No Such Thing As Having Too Many Makeup Weapons Brushes
The Makeup Weapons Essentials Set contains 7 professional-grade eye brushes that will help you achieve a perfect finish to your application. Plus a FREE Beauty Sponge
Designed to be everything you need to help you apply pigment to do a light natural makeup right through to a heavy smoky eye. You want brushes that will help you pack pigment and blend beautifully in the shortest time possible. Eyeliner application should be sharp and quick and the right brush to move brows into place easily is included. 
#1.6 Pointed Blending Brush: blend products as you apply them
#1.7 Deluxe Cream Brush: perfect with liquid and cream products
#1.8 Mini Smudge Brush: spot conceal, highlight or smudge
#1.9 Mini Angled Liner Brush: great for achieving sharp lines
#1.10 Angled Brow Brush: precision for your brows
#1.11 Dome Socket Brush: ideal for adding products to the eyes
#1.12 Fine Liner Brush: ideal for fine lines and detail work 
Makeup Weapons brushes are an investment and if cared for correctly will stand the test of time
Perfect for personal use or on Vegan clients that don't want animal hair brushes used. These brushes suit everyone and every situation making them the perfect all rounders for your collection.
Won Best Makeup Brushes 2019,2020,2022,2023
Easy to use multi functionally on the lips and the eyes.
Whether you make your living doing makeup as a Makeup Artist or you're just makeup-obsessed, you know the right makeup brushes can make ALL the difference. 
One of our most popular award-winning products 2019 Beauty Shortlist Awards and 2020 Australian Enterprise Awards for Best Makeup Brush also named 2022 and 2023 Best Australian Makeup Brushes
Accredited Cruelty-free - No animal was harmed in the making of this product
Accredited Vegan - No animal was harmed in the making of this product.
Brush Up on Synthetic Makeup Brushes
You already know that being kind to animals is as easy as choosing cosmetics made by companies that don't test on animals. But wait before you dust on that bronzer, take a good look at your makeup brush. Chances are that it's made from animal fur, and if you wouldn't wear fur, you definitely don't want to use it to apply your cruelty-free cosmetics!
Australian owned, Makeup Weapons' brushes are the magic make-up weapons that belong in your beauty kit. Only the best materials have been used by artisans to 100% hand-craft these must-have beauty brushes including the highest grade, durable synthetic hair, sustainable bamboo and strong copper ferrule instead of the industry standard of aluminum. It can take 30 to 50 skilled artisans to create one complete set of Makeup Weapons brushes – whilst this is a much longer process than being machine made it ensures a premium hand-crafted product.
I AM IN LOVE WITH THESE BRUSHES
As a makeup artist of 10 years I have used many brushes over the years. I came across 'Makeup weapons' brand and instantly loved the softness and feel of the brushes. I brought one to try out and have fell in LOVE with these brushes that I have brought many more since. What I love about these brushes is that their is absolutely no fall out from the brushes which is one thing I have had trouble in the past with other brands. Love the look of them and the softness of these brushes. I highly recommend these to anyone looking at purchasing a set for themselves or adding to their kit as a makeup artist.
Thank you so much that is really lovely, we are so glad you love your brushes x
brushes
love love love them ..great quality
brushes
love love love them ..great quality