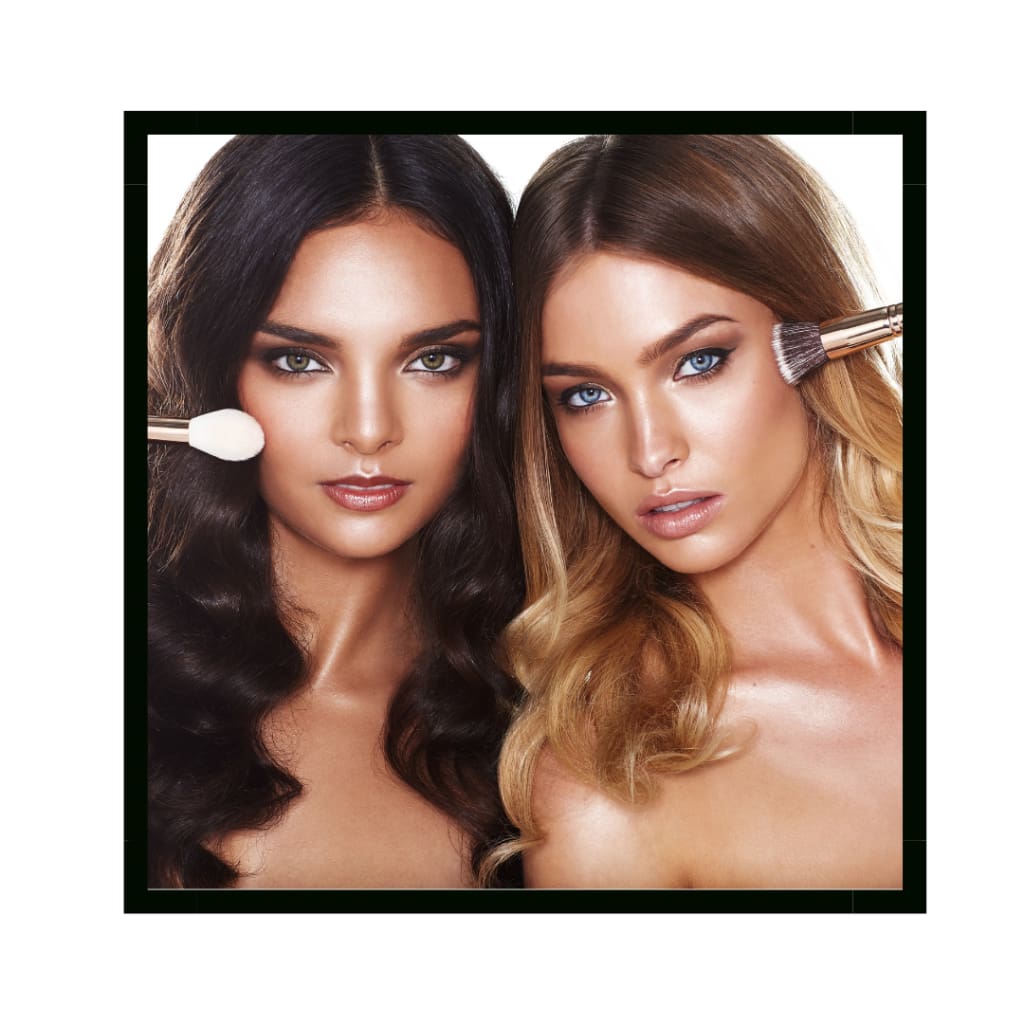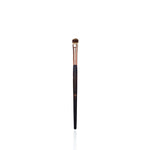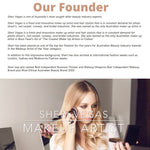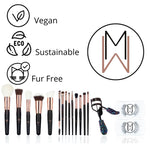 1.7 Deluxe Pigment Vegan Beauty Professional Makeup Brush
Unleash your inner artist with the 1.7 Deluxe Pigment Brush - perfect for mastering any medium, from powders to creams and everything in between.
Introducing the 1.7 Deluxe Pigment Professional Makeup Brush, the ultimate tool for achieving precise and flawless makeup application! This deluxe pigment brush is perfect for use with powder, liquid, or cream products, making it a versatile addition to any professional or personal makeup kit. Its unique design allows you to effortlessly blend eyeshadows and concealers while distributing just the right amount of product onto your skin. With its soft bristles and sleek design, this must-have accessory is sure to become your go-to brush for all your makeup needs. Experience superior quality with every stroke using the 1.7 Deluxe Pigment Professional Makeup Brush today!
Achieve flawless makeup application with the
1.7 Deluxe Pigment Brush, suitable for powder, liquid, and cream products
Perfectly blend eyeshadows and concealers with ease using this professional-grade brush
The deluxe bristles ensure even distribution of pigment, resulting in a natural-looking finish
You want to be able to apply Powder, Liquid, and Cream Products. Shaped To Pack On Product Ensuring Perfect Pigment Placement Every-Time. Use the 1.7 deluxe pigment brush to apply all Eyeshadows and Eye Products  

Whether you make your living doing makeup as a Makeup Artist or you're just makeup-obsessed, you know the right makeup brushes can make ALL the difference. 
One of our most popular award-winning products 2019 Beauty Shortlist Awards and 2020 Australian Enterprise Awards for Best Makeup Brush also named 2022 and 2023 Best Australian Makeup Brushes
Accredited Cruelty-free - No animal was harmed in the making of this product
Accredited Vegan - No animal was harmed in the making of this product.
Brush Up on Synthetic Makeup Brushes
You already know that being kind to animals is as easy as choosing cosmetics made by companies that don't test on animals. But wait before you dust on that bronzer, take a good look at your makeup brush. Chances are that it's made from animal fur, and if you wouldn't wear fur, you definitely don't want to use it to apply your cruelty-free cosmetics!
 Perfect for personal use or on Vegan clients that don't want animal hair brushes used. These brushes suit everyone and every situation making them the perfect all-rounders for your collection.
Australian owned, Makeup Weapons' brushes are the magic make-up weapons that belong in your beauty kit. Only the best materials have been used by artisans to 100% hand-craft these must-have beauty brushes including the highest grade, durable synthetic hair, sustainable bamboo and strong copper ferrule instead of the industry standard of aluminum. It can take 30 to 50 skilled artisans to create one complete set of Makeup Weapons brushes – whilst this is a much longer process than being machine made it ensures a premium hand-crafted product.
love this brush
it's fantastic blends so well and lasts for ages mine is years old and still works awesomly
That's so lovely it's also one of my favourites Sheri x